Ceramic Coatings Services in McCall, ID
Ready for a new look for your car? Our ceramic coating finish services protect paint and correct imperfections. These imperfections can be due to dents or bodywork, swirling, or scratches. Finishing your paint repair with a ceramic coating will give your car the glossy look you want. A car is a large investment and ceramic coating can help your car last even longer!
Our customers love the lasting results of our ceramic coating service. And, we're here to answer any questions about the process and what results to expect from the service. If you are going to take the time and effort to have your paint repaired, it only makes sense to protect that work.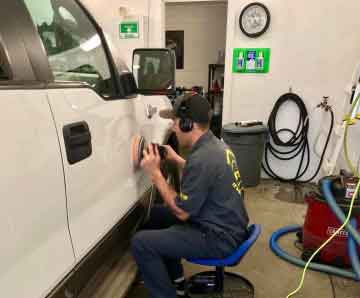 Ceramic Car Coatings
This service will help your paint look brand new. And, it will also protect your vehicle's paint for many years to come. Ceramic coating is a crucial part of our car detailing services, as we believe that ceramic coating will help your car look better for longer. If you're considering a paint repair job, or need to have some bodywork done to your car, be sure to ask about a sealant.
Knowing that your recent paint repair job is protected now and in the future is the main benefit of having a ceramic coating service for your car. Once you have a gorgeous paint job, it only makes sense to protect it!
Best Ceramic Coating
Not all ceramic coating products are the same. This is why Precision Detail uses IGL Coatings for all of our ceramic coating services. The IGL Coatings products are the best in the business. This product will preserve the beautiful results of your paint correction service. It protects the vehicle's surface from dullness, marring, and scratches.
IGL Coatings
We want our customers to be happy with their vehicles when they drive them off our lot, and well into the future! That's why we rely on IGL Coatings for our ceramic coating services. This is the best ceramic coating product available. We believe that our customers deserve the best. That's why we only use IGL Coatings!
Great Looking Paint Repair
If you want your paint repair to keep looking great for a long time, be sure to get a ceramic coating to finish the repair job! Our team is here to answer any questions that you may have about the process and to provide an estimate for your custom services. You can even rent a car with us while we take care of your ride. Give us a call today!